Daniel Sims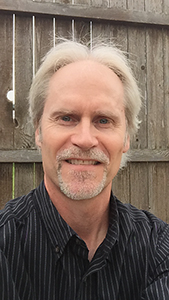 Daniel Sims
Wildlife Art
Dan is a local artist who makes his home in Frisco. He grew up hunting and camping with his family in the forests of Michigan, deeply influenced by all the time spent in the outdoors and developing a great respect for wildlife.
Moving to Colorado shortly after High School to study at the Colorado Institute of Art and pursue his passion for art and wildlife he spent ten years there before moving to Washington state and finally deciding on the great state of Texas where he's lived since 2001.
"Through my art I want to give people an insight to the outdoors, for the animals of the world, and hopefully influence them to spend more time in the wild appreciating all that's done to maintain and preserve animal populations worldwide." -Dan
Dan's medium of choice is watercolor gouache. His technique is flawless and exhibits an attention to detail second to none. Each work is absolutely beautiful and a must buy for any wildlife art aficionado or collector.
You can own a museum quality fine art giclee print of Dan's paintings on archival watercolor paper. Each is a limited edition and comes with a certificate of authenticity.